What is ADMAFUSE?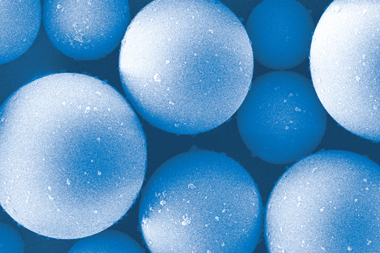 Spherical amorphous silica products with mean particle diameters ranging from 5 to 30 μm. We can accommodate various requests, such as particle size control. The same surface treatment technology as ADMAFINE can be applied to ADMAFUSE. Sorting up to 20 μm is made possible by the introduction of our proprietary technology.
Basic characteristics of ADMAFUSE silica
1.High fluidity / low viscosity

|

Optimum mixing is achieved
with our powder mixing technology

2.Particle diameter / size distribution

|

Adjustable to your request

3.Morphology

|

Higher circularity is achieved with our proprietary combustion technology

4.High purity

|

Specialized for low α ray emission type products

5.Sorting

|

Accurate removal rate of coarse cut particles is achieved with our dry sorting technology

6.Surface treatment

|

Can be applied to improve resin adhesion
※ ADMAFUSE is a registered trademark of Admatechs Co., Ltd.
※ The figures presented on this page represent typical values only, not guaranteed values.
※ The particle sizes presented in this material are values that we obtained by using a laser diffraction particle size analyzer.
For this reason, the products presented herein contain a very small amount of very fine and coarse particles.