What is Admatechs?
It's surprise in the world by the
most advanced material technology.
The technological group
which gives innovation.
The amenities in our life are supported by products equipped with a wide array of marvelous functions.
These products are supported by a variety of materials. Admatechs develops advanced materials to support the industrial products that play a key role in our society,
for example, computers and digital home appliances.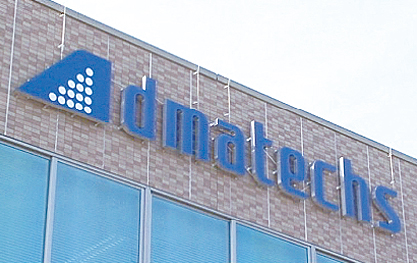 Admatechs was established jointly
by Toyota Motor Corporation and
Shin-Etsu Chemical Corporation Limited,
as a first venture company of
Toyota Motor Corporation.
Admatechs has received many business awards and invention awards. Our high quality ADMAFINE product is produced through original engineering and techniques, and is shipped all over the world. The company name "Admatechs" is created by combining the initial characters from our company concept "Advanced Material Technologies." Admatechs supports the product strategies of frontier companies and creates more new businesses utilizing our advanced technologies and development capabilities to lead our society to greater heights.